Comparison of Licensed Midwives, Certified Professional Midwives & Doulas
Informational Chart
| Features | Licensed Midwife | Certified Professional Midwife | Doula |
| --- | --- | --- | --- |
| Independent State Licensed Provider | | (Pending Licensure in NYS) | |
| Can Write Prescriptions | | (Pending Licensure in NYS) | |
| Educational requirement (Including Clinical Rotation) | | (Pending Licensure in NYS) | |
| Master's Degree (Minimum 6 Years Education) | | | |
| Apprenticeship and Certification Required (Academic Degree Not Required) | | (Pending Licensure in NYS) | |
| Can "Catch A Baby" | | (Pending Licensure in NYS) | |
| Attends Births in Hospitals | | | |
| Attends Births in Homes, Birth Centers and Offices | | (Pending Licensure in NYS) | |
| Two (2) Day – Twelve (12) Week Optional Training Course (Length of Time Varies Depending on The Program | | | |
| Provides Emotional and Psychological Support | | (Pending Licensure in NYS) | |
| Provides Lactation Education and Support | | (Pending Licensure in NYS) | |
| Provides Information, Support, and Advocacy | | (Pending Licensure in NYS) | |
To check if a provider is licensed in New York, look them up on the New York State Office of Professions website.
Midwives in New York State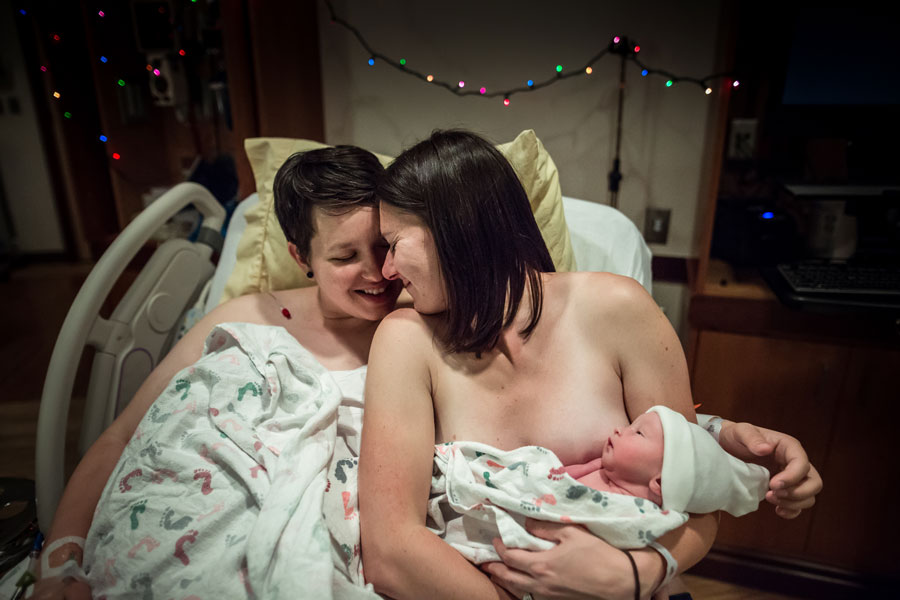 In New York, Licensed Midwives are independent providers specializing in reproductive healthcare: pregnancy, childbirth, routine gynecology, family planning, and primary and newborn care. Midwives attend births in the home, birth centers, and hospitals. They provide outpatient care in private and hospital-based practices. As independent practitioners, they consult, collaborate with, and refer to other healthcare providers based on their clients' needs.
Midwifery care is grounded in the philosophy that childbearing is a normal physiologic process that is interlaced with the social, emotional, cultural, spiritual and psychological background of a birthing person. Midwifery care is holistic and in partnership with birthing individuals and their families.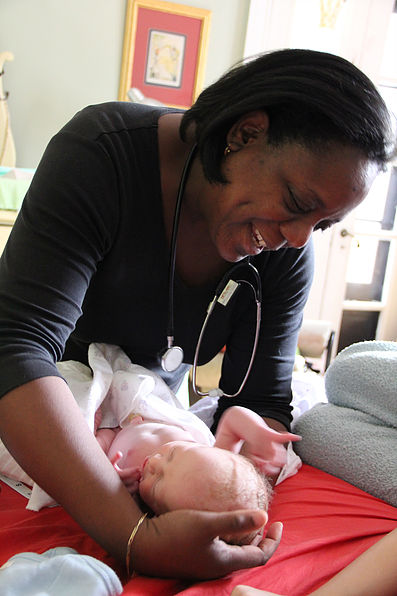 What Can Midwives Do?
Midwives provide care from the onset of menses through menopause and have full prescriptive privileges in NYS. The following are examples of some of the many services Licensed Midwives provide:
Annual GYN visits: cervical cancer screening, breast exams, screening for sexually transmitted infections (STI's), & vaccinations
Treatment & Diagnosis of common problems: STI's, vaginal infections, UTI's, & mastitis
Contraception counseling and initiation, including the placement of long acting reversible contraceptives (LARC's)
Prenatal, childbirth, postpartum, and newborn care
Perimenopausal/menopausal care
Contact your local midwife to see if they provide the service you are seeking. The NYS Education Department, Office of the Professions, Q&A about Midwifery is a valuable resource about midwifery practice in our state: NYS Midwifery: Midwifery – Questions & Answers (nysed.gov)
.
How do I find a midwife?
You can use "Find a Midwife" at the American College of Nurse-Midwives to search for a midwife in your area.
If you are in New York City, NYC Midwives has a listing of midwives in the NYC area.
Homebirth midwives in NYS can be found at Homebirth Midwives of New York.